WELCOME
AMPLIFI are an award winning sports equipment brand based in Oberstdorf, Allgäu, Germany. AMPLIFI has designed and manufactured high quality equipment for ski, snowboard and mountain biking. Wether back protection, crashpants or limb protection AMPLIFI covers the needs of men, women and kids in winter and summer. Another focus point is a technical and well-designed line of bags for Bike, Snowboard and Ski, completed by a fine line of travel bags and apparel.
OUR PRODUCTS
What you wear while shredding and what protection you need depends on three factors: What you ride. Where you ride. And how you're on it.
Whether you're going full throttle on the bike on rugged trails or riding down the slopes on a board, AMPLIFI makes sure there's a method to your madness. We know the subtle differences between freeride, all-mountain and freestyle - so you can count on our designs to match your style in every detail. After all, AMPLIFI stands for products made by riders for riders.
The ETRACK 23 is a medium-size, high-spec daypack with an integrated ultralight SAS-TEC back protector that is specially designed for the needs of the e-bike rider. The back system provides an awesome fit and load distribution, while compression straps, a helmet carry system and multiple pockets give you a ton of ways to stash your gear, as well as an additional RollTop neoprene pocket for an e-bike battery. The pocket is positioned for perfect load distribution and reduced fatigue.
The battery compartment is suitable for batteries up to approx. 47 cm length and 34 cm circumference for size M/L and approx. 54 cm length and 34 cm circumference for size L/XL.

30% lighter and 20% more protective than ever before - the MKX puts the cards on the table! The combination of a non-Newtonian flexible material blend and the proprietary mosaic honeycomb structure has allowed us to develop this custom-fit and super slim protector with unrestricted freedom of movement. This has not been done before. Learn more about the new MKX back protection
The Reactor stands for maximum protection and comfort. The integrated EXOFLEX protector made of special PU foam is ultra-light, breathable, ergonomically shaped and acts as a shock absorber. The repeating triangle pattern design, makes it ultraflexible so that natural movements are possible and the protector acts like a second skin, to ensure an optimum in protection.
Learn more
Discover our products made from MIPAN®regen.
MIPAN®regen is the world's first certified regenerated nylon yarn for textile use. It is made from 100% recycled waste. No valuable raw materials are taken from nature to produce the yarn and the production has a high degree of avoidance of petroleum-based raw materials. Discover more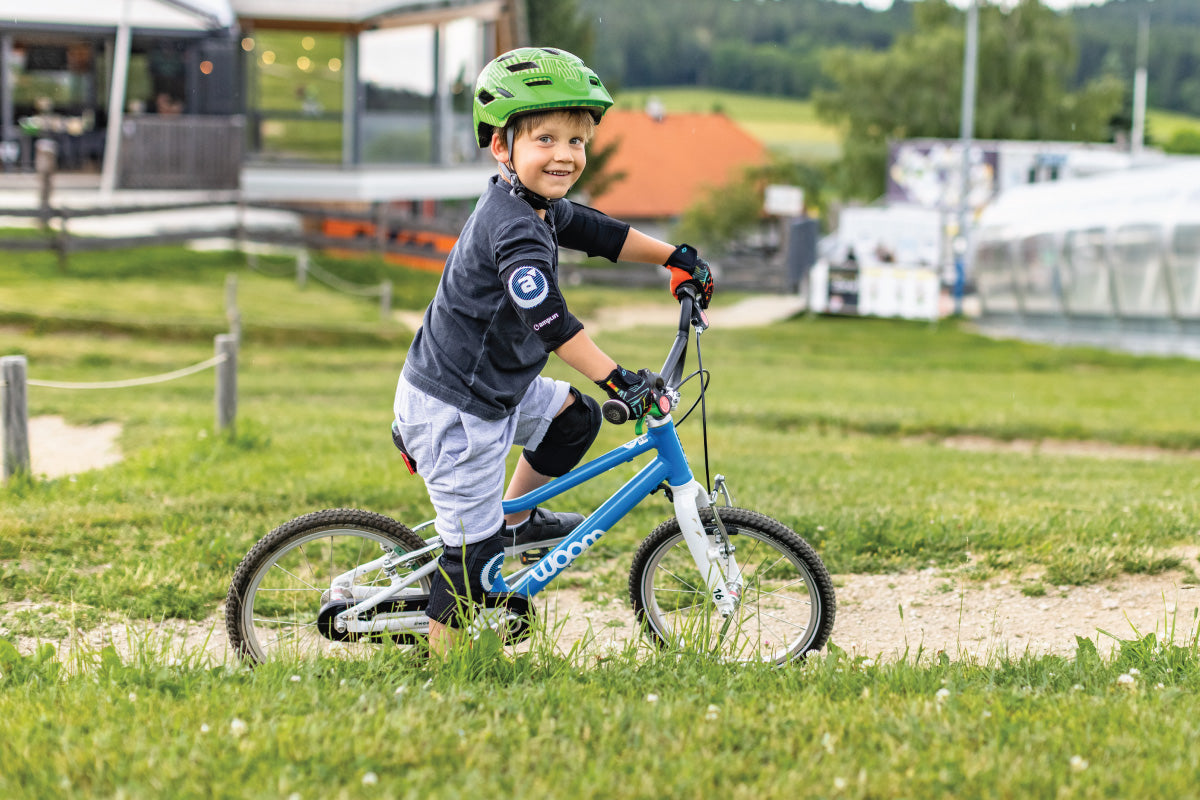 Kids Collection
Kids wanna shred! Especially for the youngest we have developed a collection that is not inferior to the products of adults.
Whether for biking or shredding in the winter!