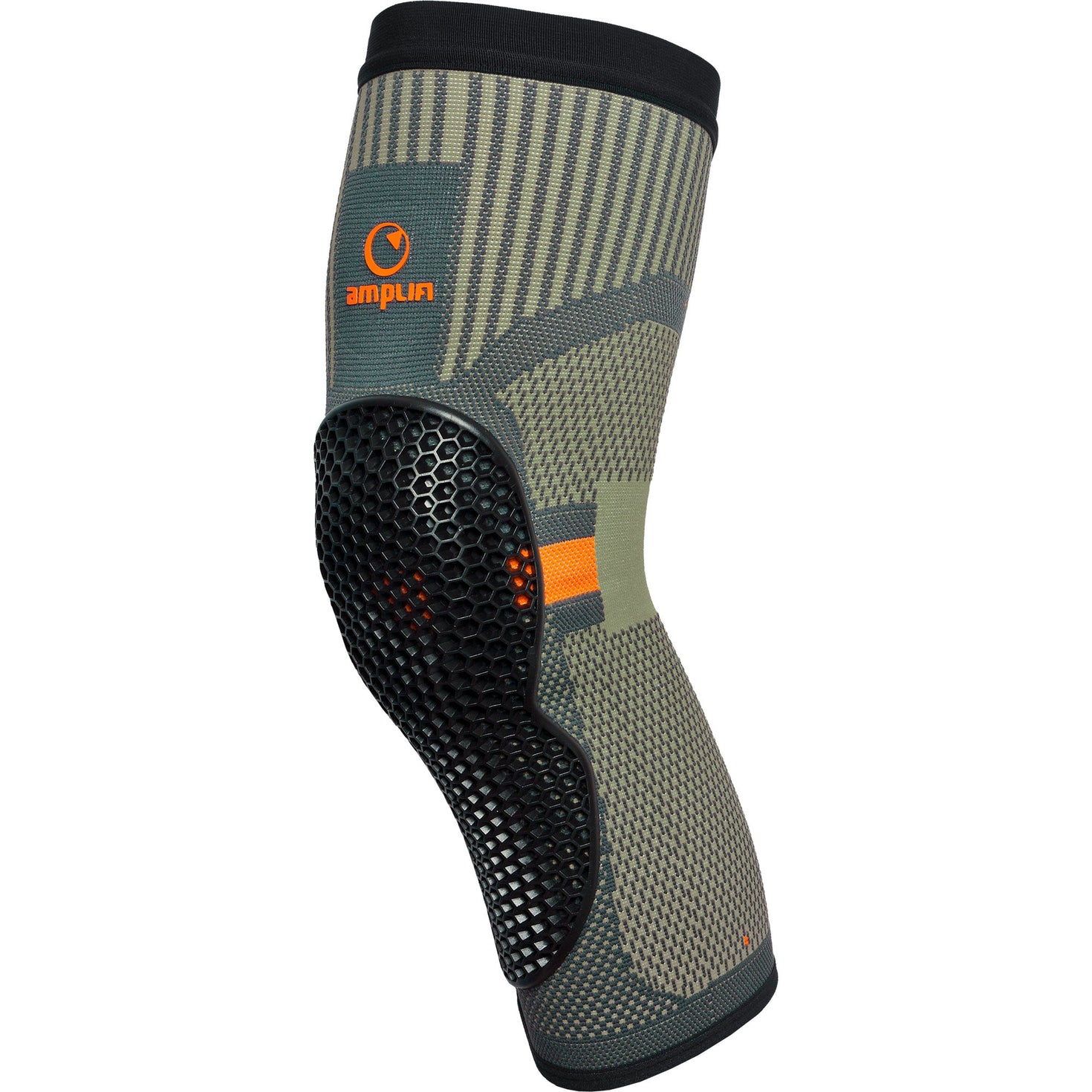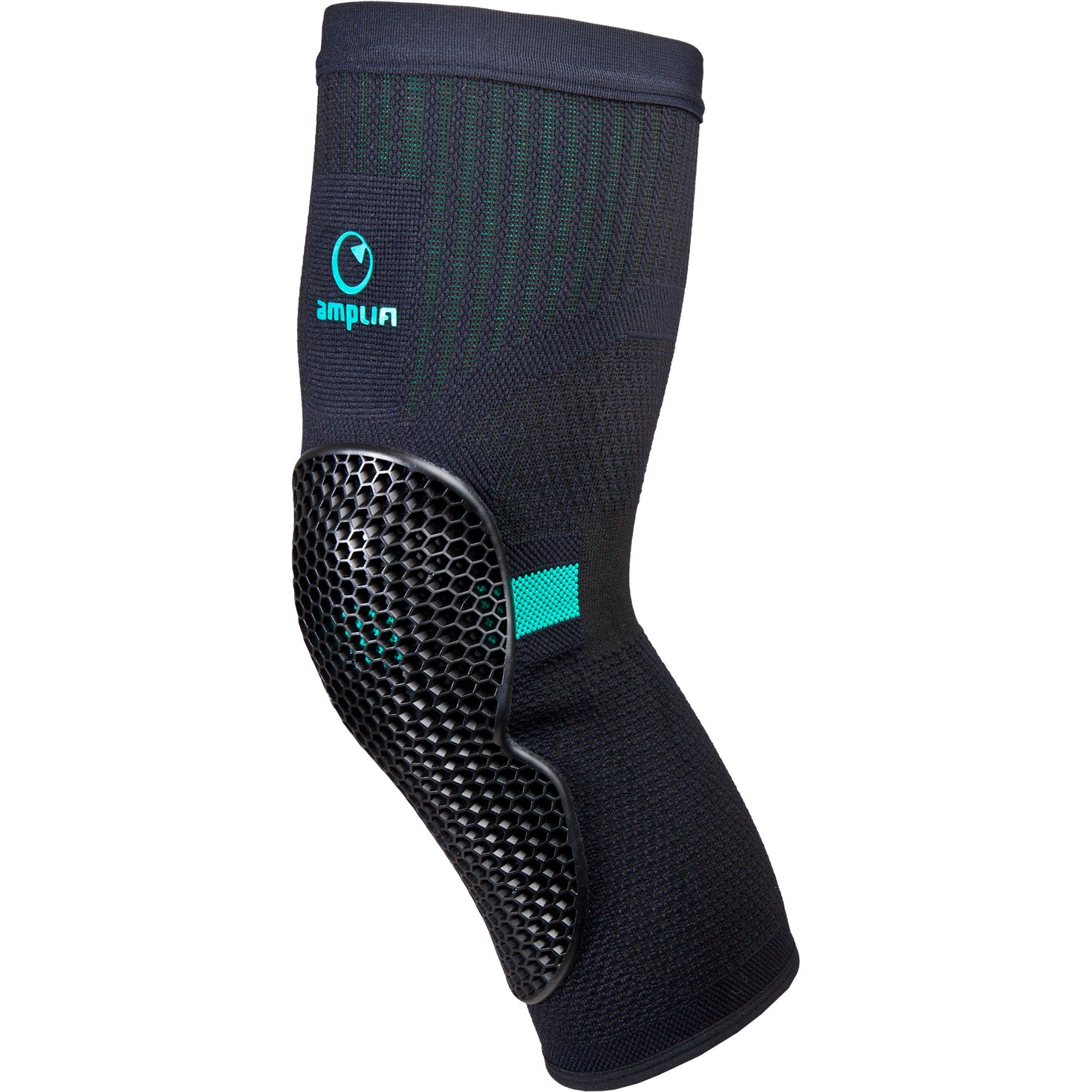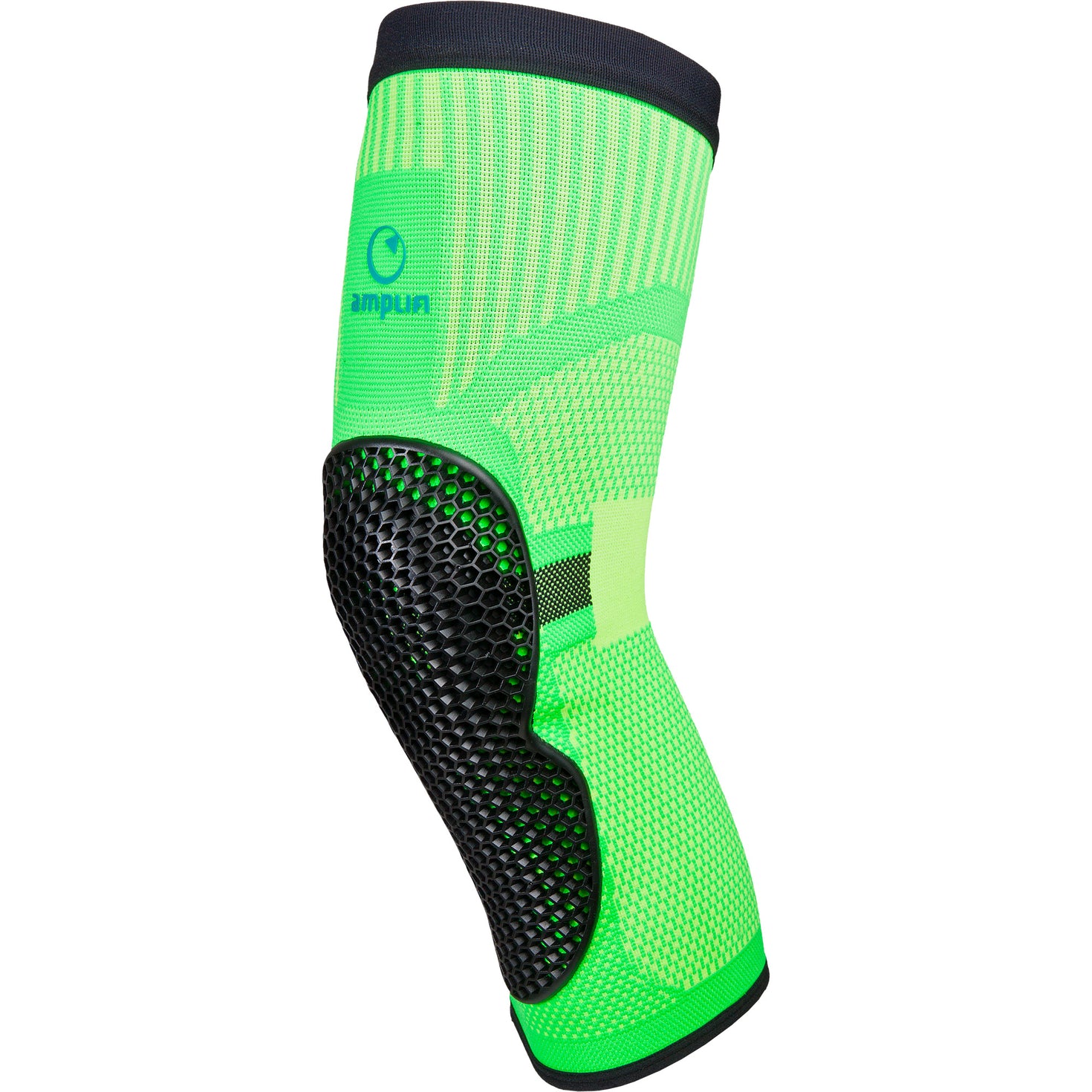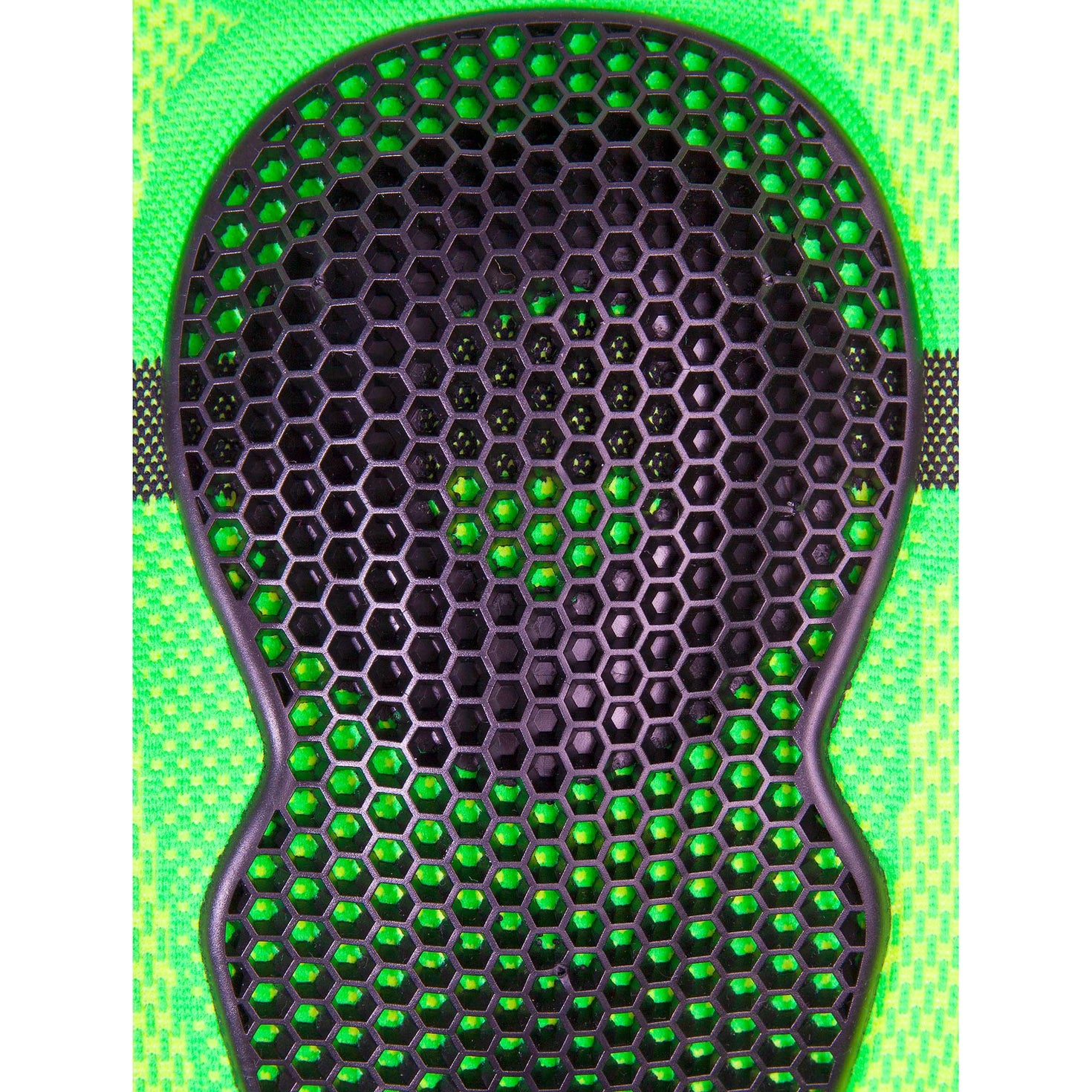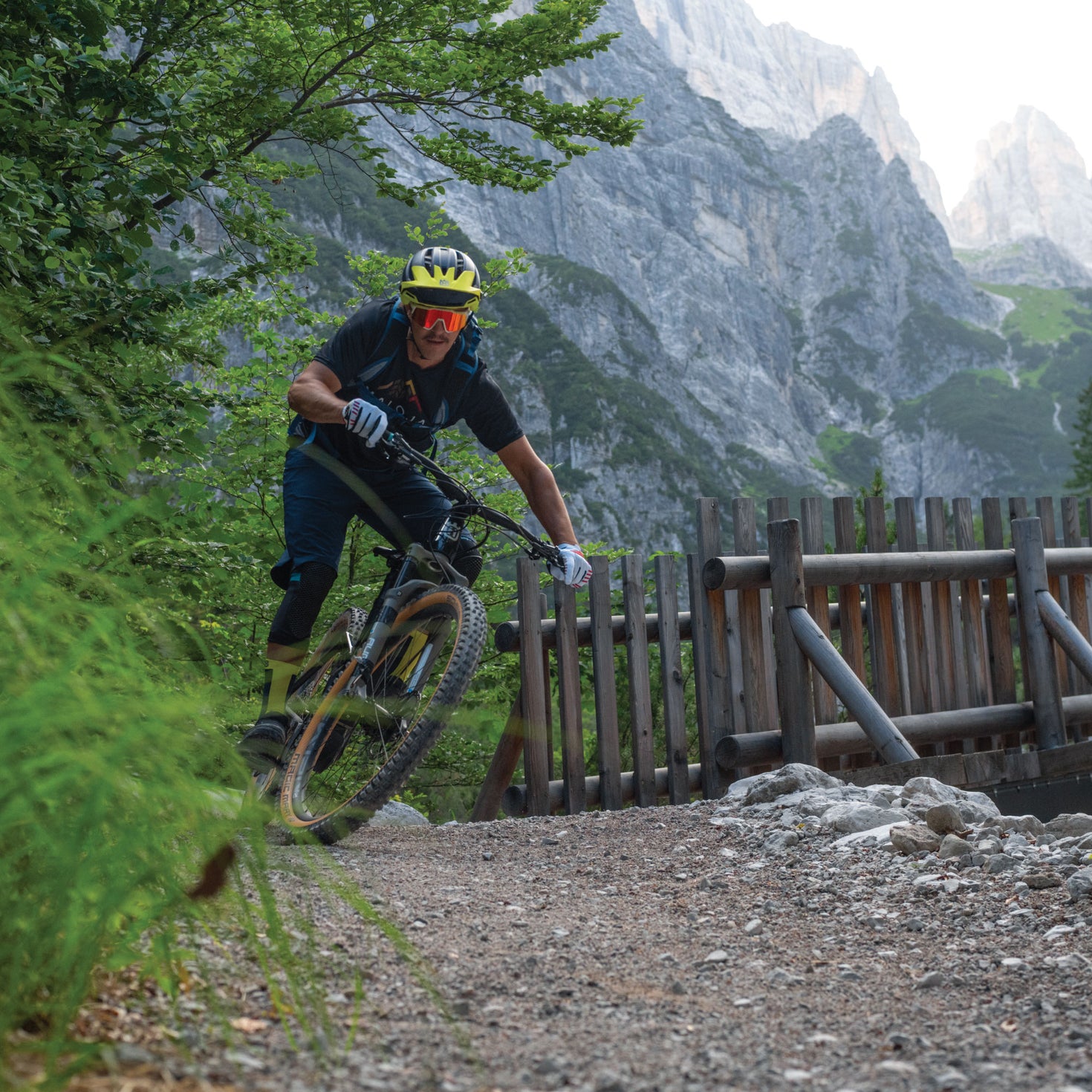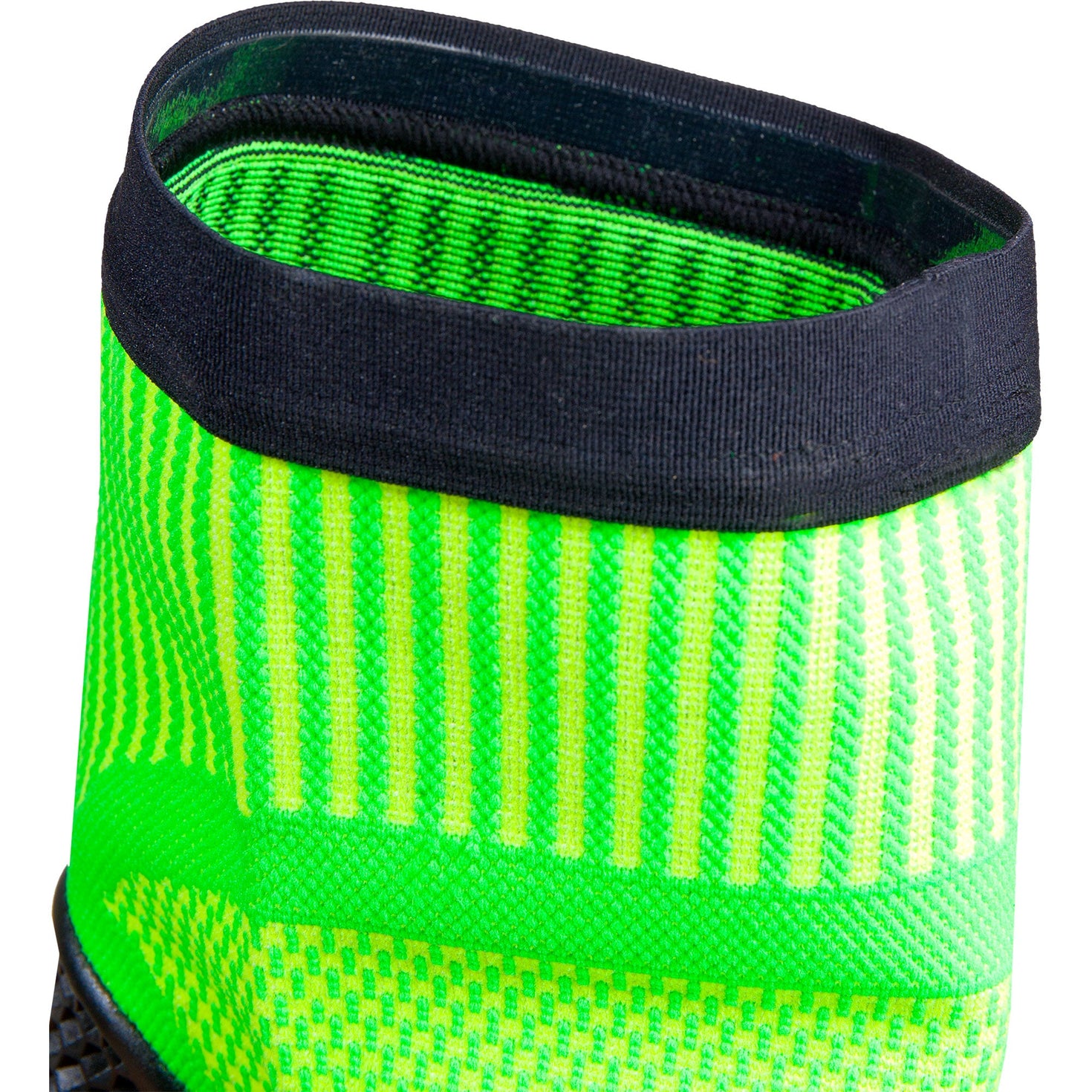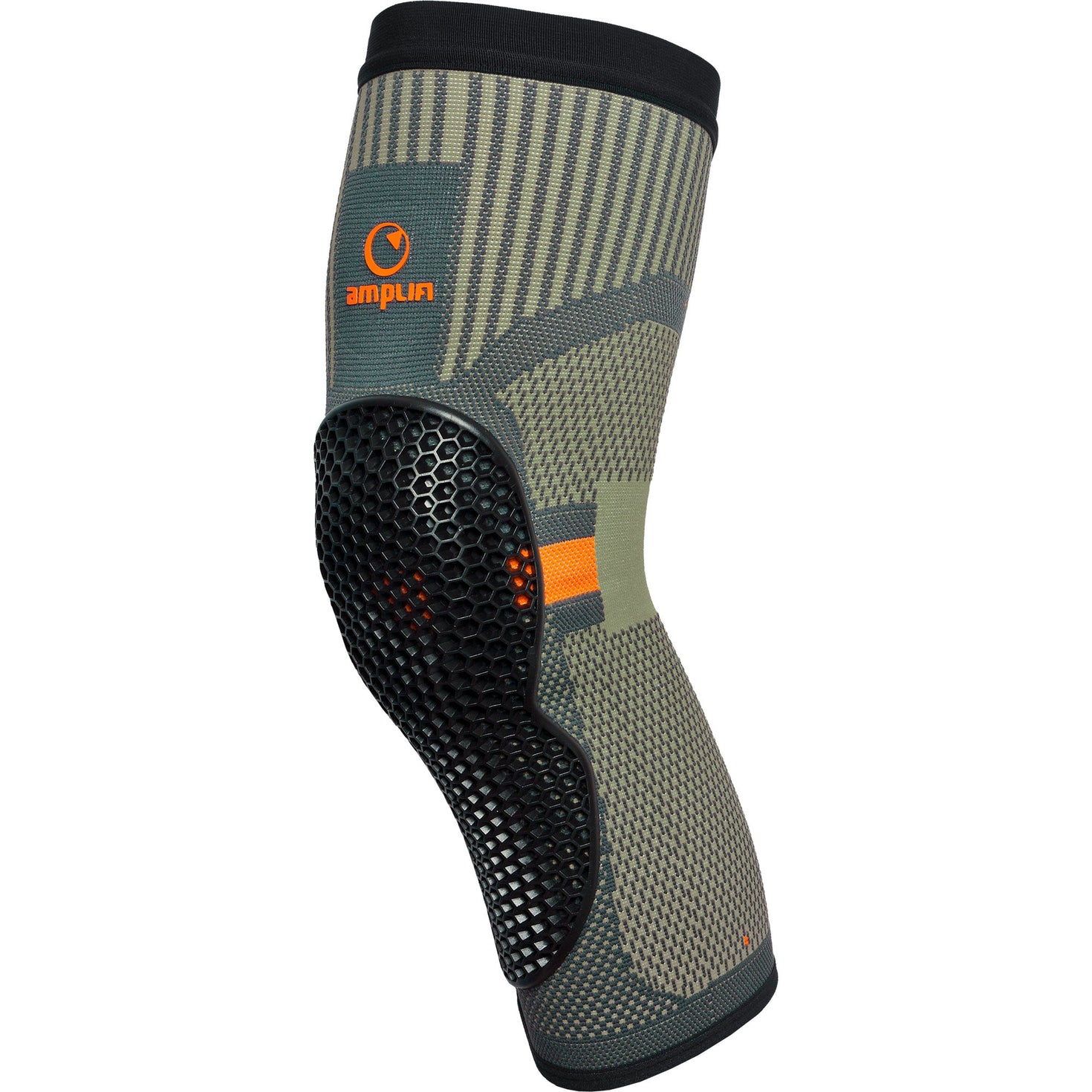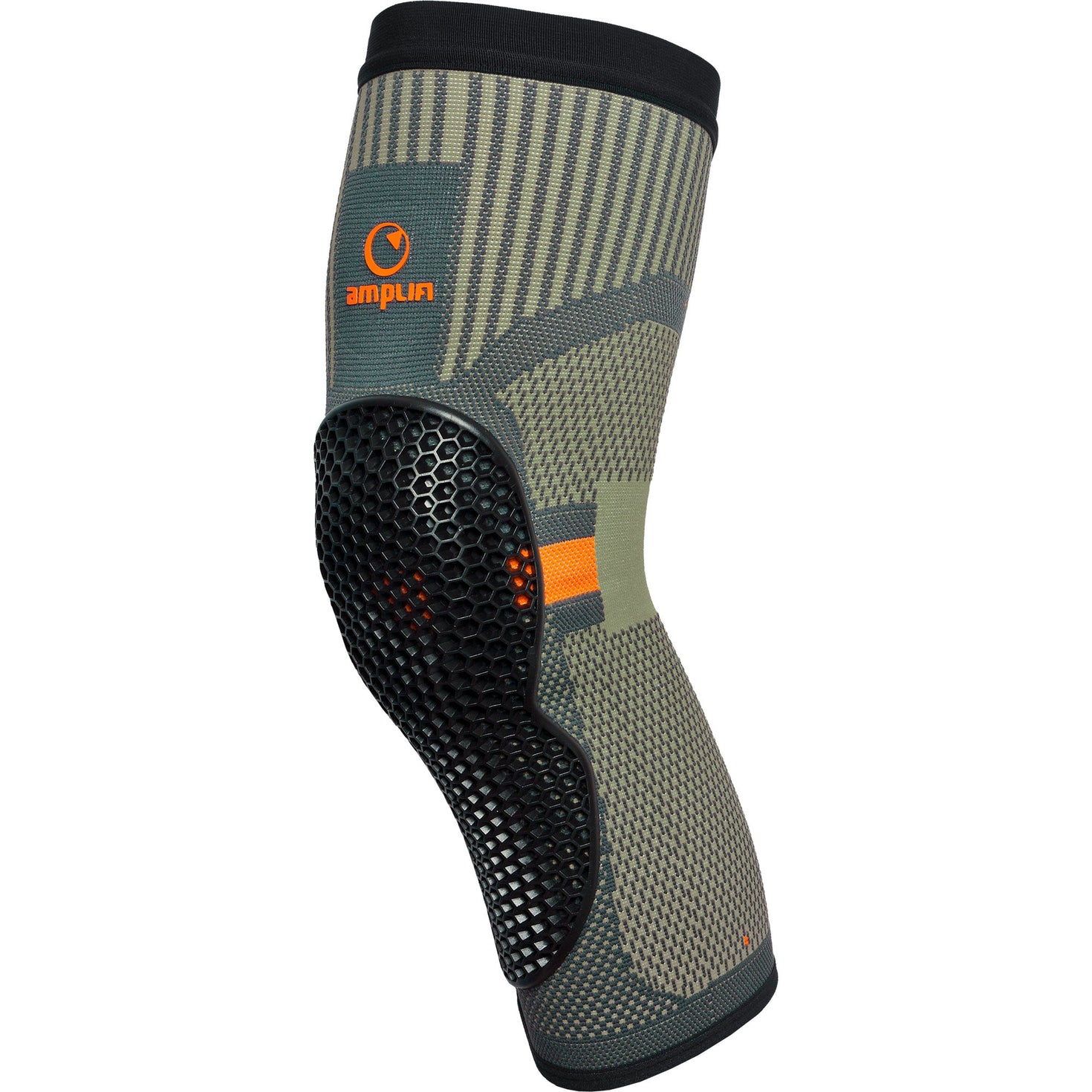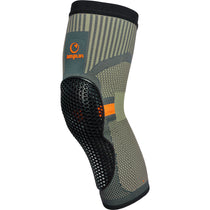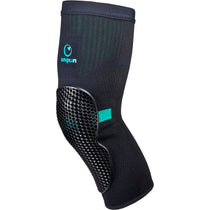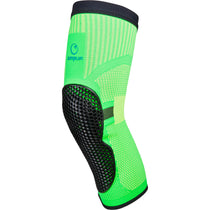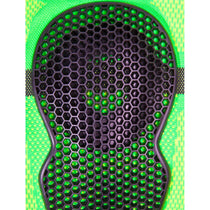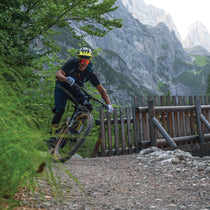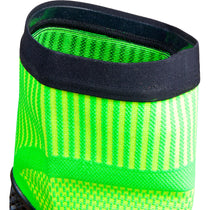 PRODUCT INFORMATION
Features
Tech Talk
Weight
{ "variants": [ { "id": 43551179604235, "pictures": [ "https://cdn.shopify.com/s/files/1/0577/8377/9533/files/AMPLIFI_MKXKnee_laurelgreen1.jpg?v=1652089231", "https://cdn.shopify.com/s/files/1/0577/8377/9533/files/AMPLIFI_MKXKnee_laurelgreen2.jpg?v=1652089231", "https://cdn.shopify.com/s/files/1/0577/8377/9533/files/AMPLIFI_MKXKnee_laurelgreen3.jpg?v=1652089231", "https://cdn.shopify.com/s/files/1/0577/8377/9533/files/AMPLIFI_MKXKnee_specs_9d09707d-739d-418e-893b-a2a6048d7db3.jpg?v=1637596040", "https://cdn.shopify.com/s/files/1/0577/8377/9533/files/MKXKneeDisc.jpg?v=1655115968", "https://cdn.shopify.com/s/files/1/0577/8377/9533/files/AMPLIFI_MKXKnee_action.jpg?v=1637596041" ], "length:": "", "width:": "", "height:": "" }, { "id": 40247498277069, "pictures": [ "https://cdn.shopify.com/s/files/1/0577/8377/9533/files/AMPLIFI_MKX_Knee_blackteal_front.jpg?v=1637596040", "https://cdn.shopify.com/s/files/1/0577/8377/9533/files/AMPLIFI_MKX_Knee_blackteal_back.jpg?v=1637596040", "https://cdn.shopify.com/s/files/1/0577/8377/9533/files/AMPLIFI_MKXKnee_action.jpg?v=1637596041", "https://cdn.shopify.com/s/files/1/0577/8377/9533/files/AMPLIFI_MKXKnee_specs.jpg?v=1637595402", "https://cdn.shopify.com/s/files/1/0577/8377/9533/files/MKXKneeDisc.jpg?v=1655115968", "https://cdn.shopify.com/s/files/1/0577/8377/9533/files/AMPLIFI_MKX_Knee_hemsilicone.jpg?v=1637595402" ], "length:": "", "width:": "", "height:": "" }, { "id": 40247498309837, "pictures": [ "https://cdn.shopify.com/s/files/1/0577/8377/9533/files/AMPLIFI_MKX_Knee_phosphorgreen_front.jpg?v=1637595402", "https://cdn.shopify.com/s/files/1/0577/8377/9533/files/AMPLIFI_MKX_Knee_phosphorgreen_back.jpg?v=1637595402", "https://cdn.shopify.com/s/files/1/0577/8377/9533/files/AMPLIFI_MKXKnee_specs.jpg?v=1637595402", "https://cdn.shopify.com/s/files/1/0577/8377/9533/files/AMPLIFI_MKXKnee_action2.jpg?v=1637595402", "https://cdn.shopify.com/s/files/1/0577/8377/9533/files/AMPLIFI_MKX_Knee_patellaring.jpg?v=1637595402", "https://cdn.shopify.com/s/files/1/0577/8377/9533/files/AMPLIFI_MKX_Knee_hemsilicone.jpg?v=1637595402" ], "length:": "", "width:": "", "height:": "" }, { "id": 43551179637003, "pictures": [ "https://cdn.shopify.com/s/files/1/0577/8377/9533/files/AMPLIFI_MKXKnee_laurelgreen1.jpg?v=1652089231", "https://cdn.shopify.com/s/files/1/0577/8377/9533/files/AMPLIFI_MKXKnee_laurelgreen2.jpg?v=1652089231", "https://cdn.shopify.com/s/files/1/0577/8377/9533/files/AMPLIFI_MKXKnee_specs_9d09707d-739d-418e-893b-a2a6048d7db3.jpg?v=1637596040", "https://cdn.shopify.com/s/files/1/0577/8377/9533/files/MKXKneeDisc.jpg?v=1655115968", "https://cdn.shopify.com/s/files/1/0577/8377/9533/files/AMPLIFI_MKXKnee_laurelgreen3.jpg?v=1652089231", "https://cdn.shopify.com/s/files/1/0577/8377/9533/files/AMPLIFI_MKXKnee_action2.jpg?v=1637595402" ], "length:": "", "width:": "", "height:": "" }, { "id": 40247498342605, "pictures": [ "https://cdn.shopify.com/s/files/1/0577/8377/9533/files/AMPLIFI_MKX_Knee_blackteal_front.jpg?v=1637596040", "https://cdn.shopify.com/s/files/1/0577/8377/9533/files/AMPLIFI_MKX_Knee_blackteal_back.jpg?v=1637596040", "https://cdn.shopify.com/s/files/1/0577/8377/9533/files/AMPLIFI_MKXKnee_action.jpg?v=1637596041", "https://cdn.shopify.com/s/files/1/0577/8377/9533/files/AMPLIFI_MKXKnee_specs.jpg?v=1637595402", "https://cdn.shopify.com/s/files/1/0577/8377/9533/files/MKXKneeDisc.jpg?v=1655115968", "https://cdn.shopify.com/s/files/1/0577/8377/9533/files/AMPLIFI_MKX_Knee_hemsilicone.jpg?v=1637595402" ], "length:": "", "width:": "", "height:": "" }, { "id": 40247498375373, "pictures": [ "https://cdn.shopify.com/s/files/1/0577/8377/9533/files/AMPLIFI_MKX_Knee_phosphorgreen_front.jpg?v=1637595402", "https://cdn.shopify.com/s/files/1/0577/8377/9533/files/AMPLIFI_MKX_Knee_phosphorgreen_back.jpg?v=1637595402", "https://cdn.shopify.com/s/files/1/0577/8377/9533/files/AMPLIFI_MKXKnee_specs.jpg?v=1637595402", "https://cdn.shopify.com/s/files/1/0577/8377/9533/files/AMPLIFI_MKXKnee_action2.jpg?v=1637595402", "https://cdn.shopify.com/s/files/1/0577/8377/9533/files/AMPLIFI_MKX_Knee_patellaring.jpg?v=1637595402", "https://cdn.shopify.com/s/files/1/0577/8377/9533/files/AMPLIFI_MKX_Knee_hemsilicone.jpg?v=1637595402" ], "length:": "", "width:": "", "height:": "" }, { "id": 43551179669771, "pictures": [ "https://cdn.shopify.com/s/files/1/0577/8377/9533/files/AMPLIFI_MKXKnee_laurelgreen1.jpg?v=1652089231", "https://cdn.shopify.com/s/files/1/0577/8377/9533/files/AMPLIFI_MKXKnee_laurelgreen2.jpg?v=1652089231", "https://cdn.shopify.com/s/files/1/0577/8377/9533/files/MKXKneeDisc.jpg?v=1655115968", "https://cdn.shopify.com/s/files/1/0577/8377/9533/files/AMPLIFI_MKXKnee_laurelgreen3.jpg?v=1652089231", "https://cdn.shopify.com/s/files/1/0577/8377/9533/files/AMPLIFI_MKXKnee_action2.jpg?v=1637595402", "https://cdn.shopify.com/s/files/1/0577/8377/9533/files/AMPLIFI_MKXKnee_specs_9d09707d-739d-418e-893b-a2a6048d7db3.jpg?v=1637596040" ], "length:": "", "width:": "", "height:": "" }, { "id": 40247498408141, "pictures": [ "https://cdn.shopify.com/s/files/1/0577/8377/9533/files/AMPLIFI_MKX_Knee_blackteal_front.jpg?v=1637596040", "https://cdn.shopify.com/s/files/1/0577/8377/9533/files/AMPLIFI_MKX_Knee_blackteal_back.jpg?v=1637596040", "https://cdn.shopify.com/s/files/1/0577/8377/9533/files/AMPLIFI_MKXKnee_action.jpg?v=1637596041", "https://cdn.shopify.com/s/files/1/0577/8377/9533/files/AMPLIFI_MKXKnee_specs.jpg?v=1637595402", "https://cdn.shopify.com/s/files/1/0577/8377/9533/files/MKXKneeDisc.jpg?v=1655115968", "https://cdn.shopify.com/s/files/1/0577/8377/9533/files/AMPLIFI_MKX_Knee_hemsilicone.jpg?v=1637595402" ], "length:": "", "width:": "", "height:": "" }, { "id": 40247498473677, "pictures": [ "https://cdn.shopify.com/s/files/1/0577/8377/9533/files/AMPLIFI_MKX_Knee_phosphorgreen_front.jpg?v=1637595402", "https://cdn.shopify.com/s/files/1/0577/8377/9533/files/AMPLIFI_MKX_Knee_phosphorgreen_back.jpg?v=1637595402", "https://cdn.shopify.com/s/files/1/0577/8377/9533/files/AMPLIFI_MKXKnee_specs.jpg?v=1637595402", "https://cdn.shopify.com/s/files/1/0577/8377/9533/files/AMPLIFI_MKXKnee_action2.jpg?v=1637595402", "https://cdn.shopify.com/s/files/1/0577/8377/9533/files/AMPLIFI_MKX_Knee_patellaring.jpg?v=1637595402", "https://cdn.shopify.com/s/files/1/0577/8377/9533/files/AMPLIFI_MKX_Knee_hemsilicone.jpg?v=1637595402" ], "length:": "", "width:": "", "height:": "" }, { "id": 43551179702539, "pictures": [ "https://cdn.shopify.com/s/files/1/0577/8377/9533/files/AMPLIFI_MKXKnee_laurelgreen1.jpg?v=1652089231", "https://cdn.shopify.com/s/files/1/0577/8377/9533/files/AMPLIFI_MKXKnee_laurelgreen2.jpg?v=1652089231", "https://cdn.shopify.com/s/files/1/0577/8377/9533/files/AMPLIFI_MKXKnee_laurelgreen3.jpg?v=1652089231", "https://cdn.shopify.com/s/files/1/0577/8377/9533/files/AMPLIFI_MKXKnee_specs.jpg?v=1637595402", "https://cdn.shopify.com/s/files/1/0577/8377/9533/files/MKXKneeDisc.jpg?v=1655115968", "https://cdn.shopify.com/s/files/1/0577/8377/9533/files/AMPLIFI_MKXKnee_action2.jpg?v=1637595402" ], "length:": "", "width:": "", "height:": "" }, { "id": 40247498506445, "pictures": [ "https://cdn.shopify.com/s/files/1/0577/8377/9533/files/AMPLIFI_MKX_Knee_blackteal_front.jpg?v=1637596040", "https://cdn.shopify.com/s/files/1/0577/8377/9533/files/AMPLIFI_MKX_Knee_blackteal_back.jpg?v=1637596040", "https://cdn.shopify.com/s/files/1/0577/8377/9533/files/AMPLIFI_MKXKnee_action.jpg?v=1637596041", "https://cdn.shopify.com/s/files/1/0577/8377/9533/files/AMPLIFI_MKXKnee_specs.jpg?v=1637595402", "https://cdn.shopify.com/s/files/1/0577/8377/9533/files/MKXKneeDisc.jpg?v=1655115968", "https://cdn.shopify.com/s/files/1/0577/8377/9533/files/AMPLIFI_MKX_Knee_hemsilicone.jpg?v=1637595402" ], "length:": "", "width:": "", "height:": "" }, { "id": 40247498539213, "pictures": [ "https://cdn.shopify.com/s/files/1/0577/8377/9533/files/AMPLIFI_MKX_Knee_phosphorgreen_front.jpg?v=1637595402", "https://cdn.shopify.com/s/files/1/0577/8377/9533/files/AMPLIFI_MKX_Knee_phosphorgreen_back.jpg?v=1637595402", "https://cdn.shopify.com/s/files/1/0577/8377/9533/files/AMPLIFI_MKXKnee_specs.jpg?v=1637595402", "https://cdn.shopify.com/s/files/1/0577/8377/9533/files/AMPLIFI_MKXKnee_action2.jpg?v=1637595402", "https://cdn.shopify.com/s/files/1/0577/8377/9533/files/AMPLIFI_MKX_Knee_patellaring.jpg?v=1637595402", "https://cdn.shopify.com/s/files/1/0577/8377/9533/files/AMPLIFI_MKX_Knee_hemsilicone.jpg?v=1637595402" ], "length:": "", "width:": "", "height:": "" } ] }
Features
Air Circulation - Air Circulation is AMPLIFI's specially designed ventilation system for temperature regulation.

CE marking - The CE marking indicates conformity with strict health, safety, and environmental protection standards. It is mandatory for certain products sold within the European Economic Area.

Non-Slip Grip - Non-Slip Grip guarantees a perfect fit with extra silicone or embossed foam rubber on hem openings. It also keeps your gear in the right place for maximum comfort and protection.


Tech Talk
Articulating Design - Our Articulating Design concept is inspired by nature to give you total freedom of movement without compromising your safety and comfort.

Body Map Construction - Body Map Construction is based on the latest anthropometric and ergonomic data, 3D body scans and advice from top sports scientists and injury specialists.

Lightweight Construction - Lightweight constructions are a synonym for ideal load-oriented use of materials and design principles for ultimate user advantages. As an example methods of nature are imitated for smart product design.

MKX - MKX is the latest in flexible protection. It uses strain-rate-sensitive silicone and comb technology to give you an ultra-slim, flexible material that can be incorporated directly into a garment. Activated on impact, it absorbs and dissipates force like a boss and can withstand multiple hits. It is also moisture-wicking, breathable, temperature-stable and easy to clean.

Seamless Knit - A 3D-knitted second skin gives you the perfect fit, unbelievable flexibility and full breathability. The fact that there are no seams means the level of comfort is unbeatable.

ZeroWaste Production - During the injection process of the MKX protectors every offcut and leftover is upcycled into a new protector.


MKX - second skin feel
The unique design and HexFlex construction of the MKX protectors makes this our lightest, most protective and breathable silicone protector ever.
We are moving the concept of protection from an "Exoskeleton" concept to a more form fitting "baselayer" or "second skin" concept, that is a true "Fit it and forget it" product. Movement is absolutely unrestricted when worn - and will truly allow progressive sports enthusiasts to test their limits, and push their riding to the next level.
At AMPLIFI we were unsatisfied with "off the shelf" solutions for back protectors - even so called "soft protectors" are not able to flex in 360 degrees, and are bulky and don't offer top level breathability. We wanted to create a product that feels like a "second skin" baselayer, but gives the safety that is expected of a top level protector.
The specific properties of the silicone based compound used creates a "liquid" feel when the protector is worn, developing the tessellating hex design with our materials engineers, reduces weight AND allows free movement of air and moisture through the protector - and only 10 mm thick for back protectors and 6 mm for limb protectors!
Zero-Waste production
We know we're not perfect, nobody is. However, every little bit counts, and it's with this in mind that we're proud to tell the story of Armourgel and it's Zero Waste Production process. Every offcut, every spare millimeter of material that would otherwise be thrown away – is carefully collected and upcycled into brand new products! Zero Waste Production is the future, and we're happy it started here.
3D Knit - Innovate to create
A 3D-knitted second skin gives you the perfect fit, unbelievable flexibility and full breathability. Don't think about your grandma sitting there with needles in her hands, knitting the next itchy scarf for you.
Let's think of innovative production technology, digitally optimized. The fact that there are no seams means the level of comfort is unbeatable. The product itself is produced three-dimensionally as one entire piece. Also those products are produced with a minimum of pre-consumer waste - only the exact required amount of yarn is used to produce the product, which drastically reduces the surplus of material, which lessens the carbon footprint - good news for sustainability.
You may also like